As an Amazon Associate I earn from qualifying purchases.
Our Associate portal can be found here
Waterfowl require a gun that delivers accuracy, power, and recoil balance for hunting. The best shotgun should also be lightweight enough, allowing a hunter to carry it all day without shoulder or arm soreness and fatigue. With that in mind, what's the best 20 gauge for duck hunting?
A 20-gauge shotgun for duck hunting offers several advantages, including widely available suitable ammunition. The most notable guns in this bore size include Benelli's M2, the Franchi Affinity Elite, Winchester's SX4, plus Stoeger's M3020. The Retay Masai Mara Waterfowl, Benelli Nova, Browning BPS, Mossberg 500, and the CZ All-Terrain Redhead Premier are other well-made twenties. 
When fast-flying, smaller teal is numerous in the early season, these guns are light, swinging faster, and packing easily together with bags of decoys. If you're young, a woman or even an older hunter, the more portable twenty fits your waterfowl needs better than a heavier 12 gauge. Keep reading to find out more on the best 20 gauge for duck hunting that will guarantee successful harvests.
What Are the Best 20 Gauge Shotguns for Duck Hunting?
The 20-gauge shotgun is also referred to as the 20-bore, and it fires a shell smaller than the 12 or 16 gauge. A type of smoothbore, it's often the go-to gun for beginners or hunters of small game and waterfowl. It weighs less and has softer recoil than its more powerful counterparts, with reservedly yellow shells. These guns can also shoot buckshot and slugs used in deer hunting but are especially suited to game birds.
A lower weapon weight makes the 20-gauge shotgun appropriate for weaker shooters like the young and elderly. That's because it's lighter to carry, aim and fire with less recoil due to lesser projectile payload. For these reasons, you can pleasantly use a twenty gauge on extended hunting trips for upland birds, small game, and waterfowl such as ducks.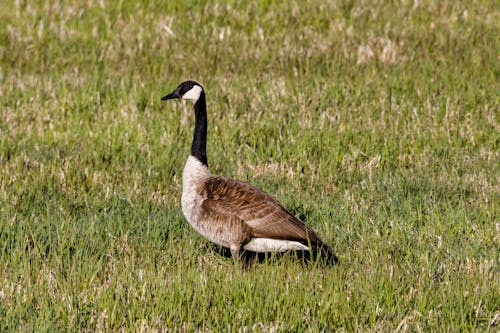 With some of the newest ammunition, the 20-gauge's limitations become less limiting. If you're creeping in closer to waterfowl at 20 or 30 yards and not long ranges, the twenty is a good choice for duck hunting. Since shotgun makers are always willing to push trends, several excellent full-size 20-gauge guns are available to choose from. These include, by the type of action;
The Best 20 Gauge Pump Action Shotgun for Duck Hunting
Benelli Nova
The 20-gauge Benelli nova is lighter than its 12-gauge cousin, a hefty eight-pounder. Its smooth pump rotary action and long forearm allow you to take a short grip to help it serve as an efficient duck gun. The polymer enclosed receiver is rugged, withstanding drops into marsh and rocks, but the safety is tiny. It comes in mossy oak camo and black at an affordable low price, starting at $449.
Browning BPS
If you're left-handed, the Browning BPS is well-built pump action with bottom ejects and top safety. The gun's been recently updated and comes with a redesigned fore-end and stock, plus an enlarged trigger guard that makes it easier to shoot while wearing gloves. The BPS is hefty for a 20 gauge, but that helps with recoil management at around seven pounds. You can have this shotgun in full camo and black at a starting price of $679.
Mossberg 500
Retailing at only $445, the Mossberg 500 is light, comes in black synthetic, and is pretty popular with duck hunters. The shotgun is a favorite for left-handers, seeing as it has top safety and sling swivel studs. It takes inspiration from Remington's model 31 and has a 26-inch barrel model that's very desirable as a duck gun.
Winchester SXP Waterfowl Hunter
You'll be pumping this waterfowl gun without a second thought since it has a rotary bolt even when you've not practiced on a slide action shotgun. The SXP was initially the Model 1300 but was improved and redesigned to include an Inflex recoil pad, among other Browning-Winchester effectiveness. It's offered a 26 or 28-inch barrel and camo synthetic stock, retailing for under $500.
The Best 20 Gauge Semi-Auto Shotguns for Duck Hunting